Nestled in the Rio Grande Valley of Texas, the Reavis family has built a farm and ranching operation that is now in its third generation. J.D. Reavis came to the Valley in the 1950's looking for an opportunity to make a living and raise his family. His wife, Ruth Alice (nicknamed Duddy) took care of their son, Randy, while J.D. invested in the citrus industry, handling grove care. Later he expanded into the butane business. His son, Randy, worked with his Dad as he grew up and eventually decided that he wanted to farm. Randy married Kathy Jones from Mission, TX who was also raised on a farm. They had two sons and a daughter: Wayne, Jim Bob and Nancy.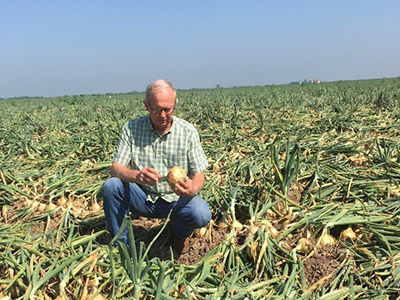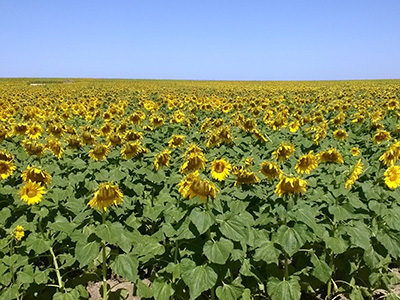 Wayne, a Texas Tech graduate, and his wife, Tricia, now have two children, Lindy Beth and Patton. Jim Bob, also a Texas Tech graduate, has not taken the plunge yet, but Nancy, an Angelo State graduate, married Nick Stoner and they now have two children, Race and Jonesy.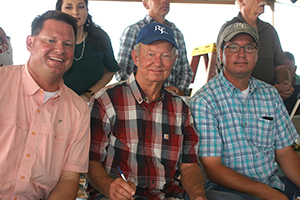 The Reavis' have a diversified farming operation, raising onions, grain sorghum, corn, sunflowers, cotton and watermelons. Farming along the river that separates the United States and Mexico can be challenging. The border wall that is being built will run right through one of their farms. Their ranch, where they raise their Simbrah cattle, sometimes has many travelers passing through it, oftentimes using their cattle water troughs to bathe. In 1987, when the family started their purebred Simbrah operation, they never dreamed of the changes they would see.
Building a strong maternal base and an aggressive embryo transfer program to advance the quality of their herd is a main feature they have concentrated on. Over the years, they have incorporated the genetics of leading Simmental cow families to advance their Simbrah program.
See our cattle page to learn about the high quality individuals we have in our herd.
Please call or come by our office or ranch so we can show you the best breeding opportunities you will find for Simbrah cattle.